PODCAST 149: Dante Puleio and Michelle Preston 
Release Date: 1.23.23
TO DOWNLOAD PODCAST OR LISTEN:
Sustaining the Legacy of the Limón Dance Company with Dante Puleio and Michelle Preston
The Limón Dance Company is approaching its 75th anniversary and in today's episode, we are joined by its Artistic Director, Dante Puleio, and Executive Director, Michelle Preston. Dante and Michelle's passion for their work is palpable and over the next few years they plan to inject new energy into Limón while also preserving the company's rich heritage. Tune in today to hear how dance changed the lives of these two guests, the journeys that led them to their current positions at Limón, and how, through marrying their different skill sets, they hope to enhance and empower the legacy of this institution. 
Key Points From This Episode:
Dante shares an overview of his journey to becoming a professional dancer.

Factors that make the Lim

ó

n technique unique.

How dancing (and moving to London) changed Dante's life. 

How Dante became part of the Lim

ó

n Dance Company.

Some of Dante's favorite side hustles. 

The topic of Dante's master's thesis. 

The new role that Dante took on in 2020. 

Dante shares the biggest challenges and biggest joys of his dancing career.

Michelle's introduction to dancing.

The realization that Michelle came to after four years of intensive artistic study.

Why Michelle moved to New York, and her feelings about this decision.

Michelle's first job out of Brooklyn College, and the jobs she held subsequently. 

Dante's approach to fulfilling his role as Artistic Director of the Lim

ó

n Dance Company. 

What Michelle's position as Executive Director of the Lim

ó

n Dance Company entails. 

How Michelle and Dante work together to realize the vision of the Lim

ó

n Dance Company.

Exciting plans for the Lim

ó

n Dance Company in 2023.

How Michelle wants to see the non-profit space evolve.

The vision behind Dante's 7-year artistic plan. 
"I wasn't really taking good care of myself emotionally or physically and when I started dancing, that's when I woke up and started to find that I had a purpose." — Dante Puleio
"In many ways, if you look at the legacy companies, I think that [the Limón Dance Company] showed dance companies how to move past that original founder in a smart, stable way. Sometimes I think that this organization doesn't get enough credit for that." — Michelle Preston 
Links Mentioned in Today's Episode:
BIO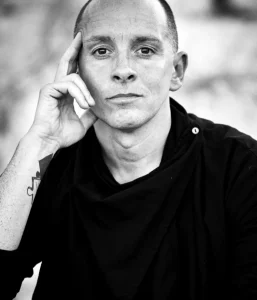 Dante Puleio, A widely respected former member of the Limón Dance Company for more than a decade, Puleio was appointed the sixth Artistic Director in the Company's 75-year history, a position that originated with Doris Humphrey. Puleio, a Medici Scholar, began professional dance training in London, UK at the Laban Centre and the Northern School of Contemporary Dance in Leeds, UK. He graduated with a BFA from University of the Arts in Philadelphia and an MFA from University of California, Irvine. Puleio had a diverse performing career as a soloist and principal with the Limón Dance Company, touring the United States, Europe, Asia, and Africa. He worked with choreographic leaders in the field such as Donald McKayle and Murray Louis and has performed and restaged masterpieces created by the founders of modern dance. His career also spanned national and international tours of Broadway shows, film and television. He was featured in the "The Who's Tommy",  LifetimeTV's "Your Mama Don't Dance" and most recently in Noah Baumbach's award winning "White Noise" on Netflix. Before moving into leadership with the Limón Dance Company, Puleio held professorship positions at a variety of prestigious research-one universities throughout the United States. As Director his research focuses on contextualizing mid 20th century dance for the contemporary artist and audience. He is committed to implementing his research by celebrating José Limón's historical legacy and reimagining his intention and vision to reflect the rapidly shifting 21st century landscape.
BIO
Michelle Preston began her career in arts administration at the Columbus Symphony Orchestra before coming to New York City where she has worked with Urban Bush Women, Bill T. Jones/Arnie Zane Dance Company and the School of American Ballet. She began at SITI Company in 2012 as the Deputy Director and served as Executive Director from 2014-2022.  While at SITI, Michelle produced 9 world premieres, 17 domestic and international tours, and 5 New York City seasons. She also led the multi-year strategic planning process that resulted in the SITI Legacy Plan, a comprehensive set of activities meant to celebrate the accomplishments and preserve the legacy of the ensemble before the organized and intentional sunset at the end of 2022.
She holds an M.F.A. in Performing Arts Management from Brooklyn College and a B.F.A. in Dance Performance from Northern Illinois University. Michelle spent six years as an adjunct faculty member for the Brooklyn College Performing Arts Management MFA program teaching fundraising and 18-months serving as the Interim Program Head.  Additionally, she has guest lectured at Bard College, Columbia University, Columbia University Teachers College, Marymount Manhattan, NYU, Playwrights Horizons Theater School, and St. Lawrence University. She has also served as a panelist for the Brooklyn Arts Council Regrant Program, the TCG Global Connections Grant, the ART/NY Nancy Quinn Fund, and the NAMT Innovation & Exploration Fund.
Podcast produced by: The Moving Architects
Interviewer: Erin Carlisle Norton