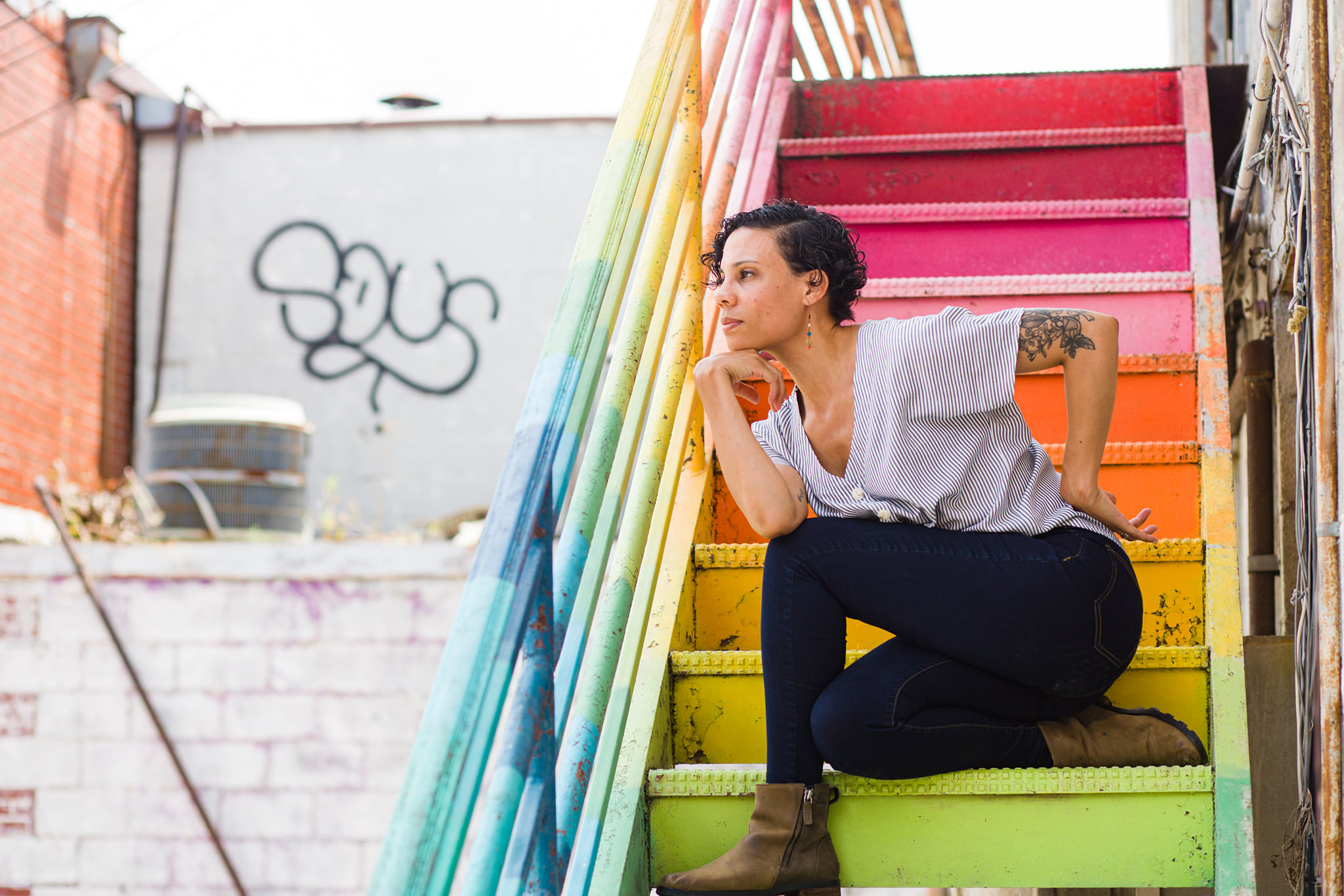 PODCAST No.133 – Cara Hagan



Release Date: 4.25.22
TO DOWNLOAD PODCAST OR LISTEN:
ABOUT Cara Hagan
Cara Hagan is a mover, maker, writer, curator, champion of just communities, and a dreamer. She believes in the power of art to upend the laws of time and physics, a necessary occurrence in pursuit of liberation. In her work, no object or outcome is sacred; but the ritual to get there is. Hagan's adventures take place as live performance, on screen, as installation, on the page, and in collaboration with others in a multitude of contexts.
In recent years, Hagan and her work have traveled to such gatherings as the Performática Festival in Cholula, Mexico, the Conference on Geopoetics in Edinburgh, Scotland, the Loikka Dance Film Festival in Helsinki, Finland, the Taos Poetry Festival in Taos, New Mexico, and to the Dance on Camera Festival in New York City. Extended residencies have taken place at Thirak India in Jaipur, India, Playa Summer Lake in the dynamic outback of Oregon, Roehampton University in London, the University of Colorado at Boulder, and the University of North Carolina, School of the Arts.
Cara is grateful to have received financial support from various organizations and institutions to continue her work. Recent support has included the National Center for Choreography at the University of Akron where she was named the inaugural Community Commissioning Residency Artist for the 2020/2021 season. Past support has come from the Dance Films Association, the Filmed in NC Fund, the North Carolina Arts Council, the Forsyth County Arts Council, the Appalachian State University Research Council, the Watauga County Arts Council, and Betty's Daughter Arts.
Since becoming a parent and navigating a global pandemic, Hagan's work takes place a bit closer to home these days. She is working on a new book titled, Ritual is Both Balm and Resistance. She had the pleasure to be in residence at Elsewhere Museum in Greensboro, NC in June and July of 2021 where her interdisciplinary project, Essential Parts: A Guide to Moving through Crisis and Unbridled Joy is installed until 2022.
PODCAST INTERVIEW LINKS
Podcast produced by: The Moving Architects
Interviewer: Erin Carlisle Norton
Theme Music: Adam Crawley whose music can be found at djplie.com
This podcast episode is in partnership with JAM.  JAM is the home of dance entrepreneur Jessica Marino, providing artist management services and industry shopping. jamdancer.com, networking for dance and bringing ideas to the spotlight.